Boosting battery performance with a new composite electrode
Our developing technology is highly-reliant on efficient, powerful batteries – from your mobile phone and computer through to electric and hybrid vehicles. Most portable electronics and electric cars today use lithium-ion (Li-ion) rechargeable batteries.
While Li-ion batteries have served us well, they are not without their drawbacks. The next generation of high-power mechanical and portable electronic devices will require the development of faster-charging and higher capacity batteries.
Zhibin Wu, along with collaborators from the University of Wollongong and ANSTO, investigated new high-rate electrode materials and developed a new composite electrode designed for high-rate lithium-ion and potassium-ion (K-ion) batteries. With a higher capacity, longer lifecycle, and faster charging and discharging capabilities, it is hoped that this electrode will give Australia an advantageous position in the world's rechargeable battery market.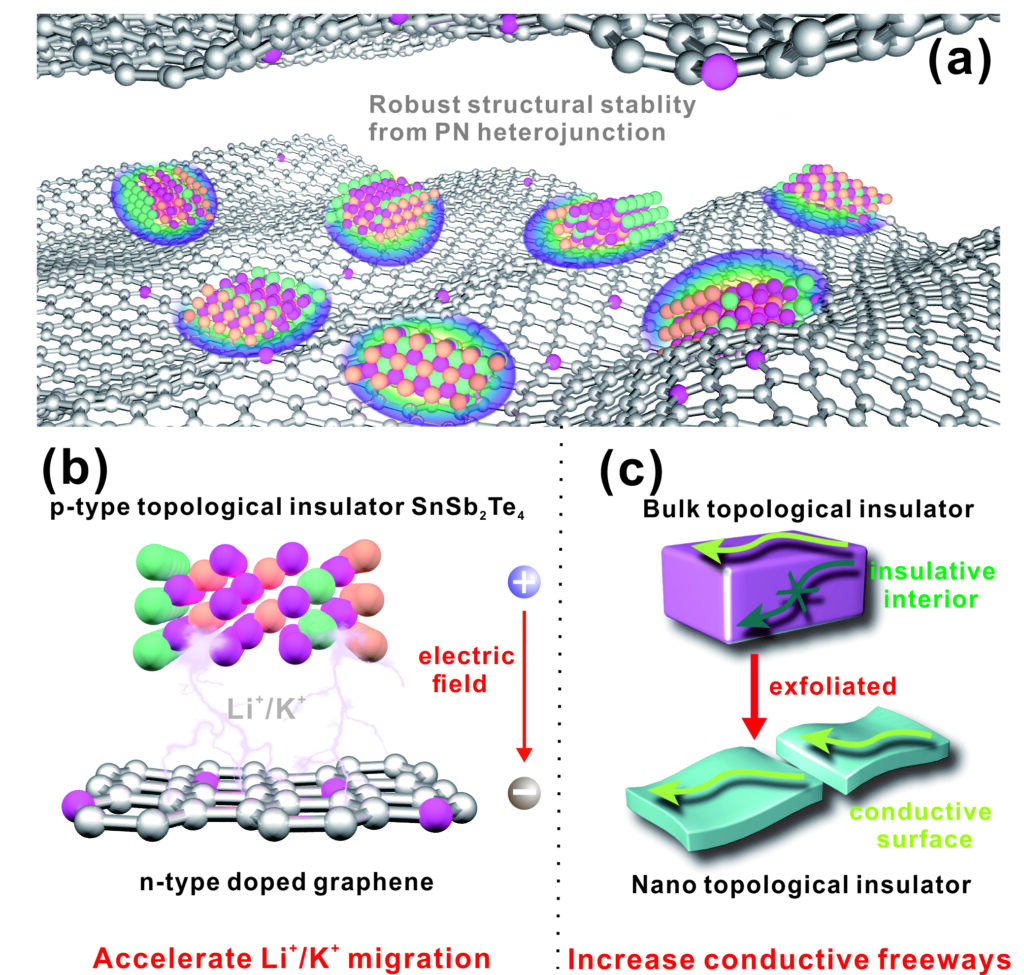 At ANSTO's Australian Synchrotron, X-ray powder diffraction (XRPD) and X-ray absorption spectroscopy (XAS) beamlines were used to uncover the energy storage mechanism of the composite electrode. The insights into of the electrochemical reaction gained through the use of these synchrotron techniques allowed the team to find ways of further improving battery performance using their new composite electrode.
To read more about Zhibin's research, please see page 40 of the 2019 AINSE Annual Report.
Next Student Research Spotlight: Leonie Peti (What sediments can tell us about climate change)
Previous Student Research Spotlight: Rebecca Auchettl (Unveiling the complex chemistry of Titan's atmosphere)