A once-in-a-lifetime opportunity to meet future collaborators and go hands-on with ANSTO's landmark facilities.
27th Winter School: 3-7 July 2023
Expressions of Interest for the 28th Winter School will open in March 2024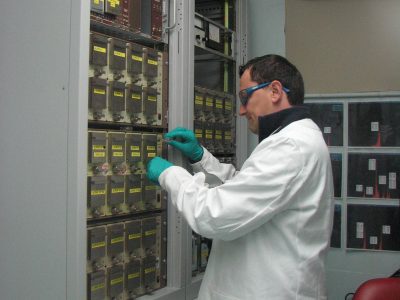 Unique insights
Meet potential future collaborators and explore
future research options through a mix of lectures, hands-on experiments and demonstrations.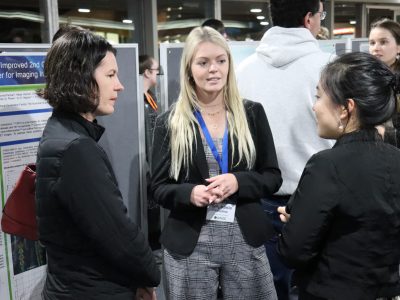 All expenses covered
ANSTO provides for the costs of the experiments, while AINSE covers your travel, accommodation, meals and social activities throughout the program.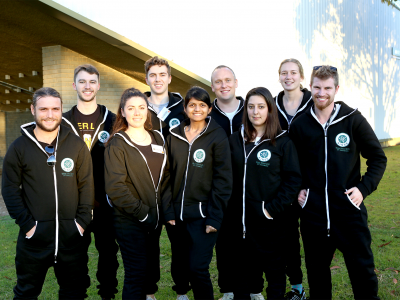 "Absolutely amazing. I would do it again in a heartbeat."

"Meeting like-minded students and the AINSE/ANSTO staff was wonderful and the students from our city plan on keeping in touch."
27th AINSE Winter School (online):
Monday 3rd July - Friday 7th July 2023
The annual AINSE Winter School offers a once-in-a-lifetime opportunity for senior undergraduate students to discover the potential for further research in nuclear science and related technologies. In the online week of the 2023 event, students can meet and engage with future research collaborators, gain deep insight into ANSTO's landmark research facilities, and network with other like-minded students from all across Australia and New Zealand.
Online participants can apply for a further opportunity to explore world-class ANSTO research facilities in person, after the online event.
AINSE Ltd. offers scholarships to each of its member universities to enable a nominated student to participate in the annual Winter School held at ANSTO's Sydney Campus each July.
The scholarship is open to all senior undergraduate students interested in learning about the techniques of nuclear analysis. Such techniques have applications across a wide range of disciplines, including archaeology, biology, chemistry, engineering, geology, materials science, medicine, nanotechnology, and physics.
The AINSE Winter School provides an ideal opportunity for students in their final year of undergraduate STEM studies to explore options for future research projects and meet potential collaborators. Throughout the week, students attend a mix of lectures, social programs, and experiments relating to:
Neutron Scattering (using neutron beamlines on the OPAL Multipurpose Reactor);

X-Ray and IR Scattering (using beamlines on the Australian Synchrotron);

Ion Beam Analysis (using ANSTO's suite of linear accelerators);

Environmental studies using natural radioactivity (including sedimentation rates and erosion, geomorphology, and climate change);

Nuclear techniques in soil and groundwater studies (including nuclear probes for metals in soils, radioactive tracers in flow studies, and pollution tracking); and

Nuclear techniques in Materials Science.
A virtual tour of other major ANSTO facilities is also included in the program, alongside an online Research Roundup networking event for students to discuss future research opportunities working alongside ANSTO researchers.
For more information, please contact your University Councillor or AINSE administration.
Apply now by submitting your Expression of Interest form to forum@ainse.edu.au. Expressions of interest close 11.59 pm AEST Monday 15th May 2023.
About AINSE
The Australian Institute of Nuclear Science and Engineering (AINSE Ltd.) is an integral organisation for enhancing Australia's and New Zealand's capabilities in nuclear science, engineering, and related research fields by facilitating world-class research and education. 
AINSE offers a range of programs and services to its members, including generous domestic and international conference support, scholarships for honours & postgraduate students and Early Career Researchers, and intensive undergraduate education schools. These benefits aim to foster scientific advancement and promote an effective collaboration between AINSE members and ANSTO.
We respectfully acknowledge the Dharawal nation as the traditional custodians of the land on which AINSE is located.
Copyright © 2019 AINSE | Powered by Astra