Inspiring future female leaders in science and entrepreneurship.
5th WISE School: 30 November - 3 December 2021
Nominations for the 5th WISE School will open in August 2021.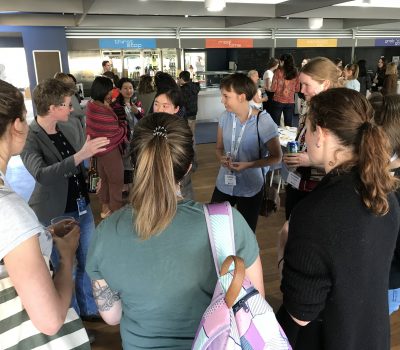 Mentorship tailored to you
At the core of the WISE School is an ongoing mentorship program connecting you to past WISE alumni and staff members from ANSTO and AINSE.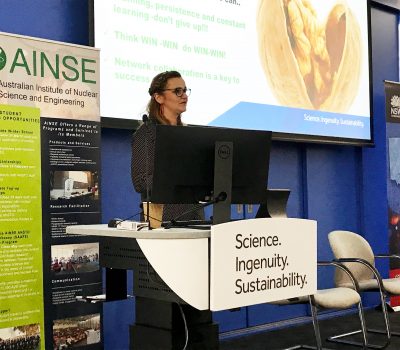 All expenses covered
AINSE covers the cost of your travel, accommodation, meals and social activities throughout the program.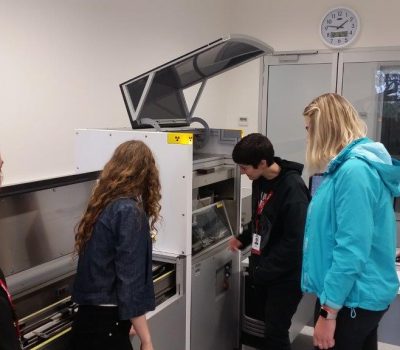 "A valuable experience for young women to learn not only about possible future careers in STEM, but how they can inspire change in the field."
"It was a fantastic experience that has defined what I want to do in the future."
4th AINSE WISE School: Tuesday 1st - Thursday 3rd December 2020
Read more about the 2020 WISE School here.
AINSE Ltd., with support from ANSTO and the Office of the NSW Chief Scientist & Engineer, are hosting our fourth educational school for first-year female students, with an emphasis on Women in STEM and their career opportunities within nuclear science and engineering.
AINSE offers scholarships to each of its member universities to enable a nominated first-year female student to attend the annual WISE School, held as an entirely-online event in December 2020.
The AINSE WISE School provides an ideal opportunity for students to network with their peers from across Australia and New Zealand and to hear from special guest speakers about their journeys to successful careers in STEM.
A key component of the WISE school is an ongoing mentorship program involving the WISE students, past WISE alumni, and staff members from ANSTO and AINSE. Conversations that begin in one-on-one meetings over the course of the WISE School will continue online and through a series of scheduled videoconferences that run throughout the following year.
A virtual tour of the research facilities at ANSTO's Sydney and Melbourne campuses is also included in the program, alongside an online networking event and a range of panel discussions.
For more information, and to apply, please contact your University Councillor or AINSE administration.
About AINSE
The Australian Institute of Nuclear Science and Engineering (AINSE Ltd.) is an integral organisation for enhancing Australia's and New Zealand's capabilities in nuclear science, engineering, and related research fields by facilitating world-class research and education. 
AINSE offers a range of programs and services to its members, including generous domestic and international conference support, scholarships for honours & postgraduate students and Early Career Researchers, and intensive undergraduate education schools. These benefits aim to foster scientific advancement and promote an effective collaboration between AINSE members and ANSTO.
We respectfully acknowledge the Dharawal nation as the traditional custodians of the land on which AINSE is located.
Copyright © 2019 AINSE | Powered by Astra