AINSE Postgraduate Orientation Week
Coinciding with the worldwide celebrations of Nuclear Science Week.
Connect with postgraduate students across Australia and New Zealand.
Next Orientation Week: 16-18 October 2023
Apply now!
Expressions of Interest from future scholarship applicants will be received until 30 September 2023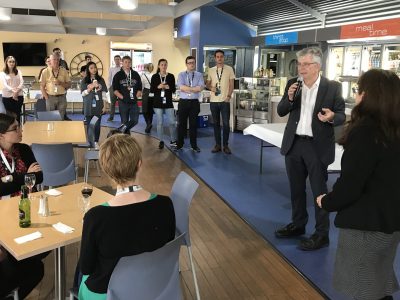 Valuable Networking
Meet like-minded students across Australia and New Zealand, and explore the landmark research facilities available at ANSTO.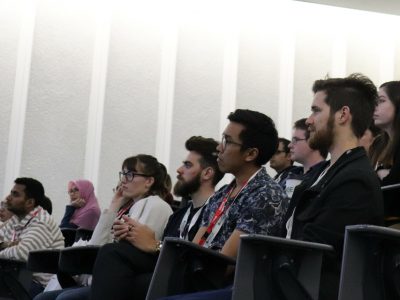 Tours and Workshops
Looking to apply for an AINSE scholarship next year? Gain insights from AINSE staff in a specialised workshop focused on the application processes.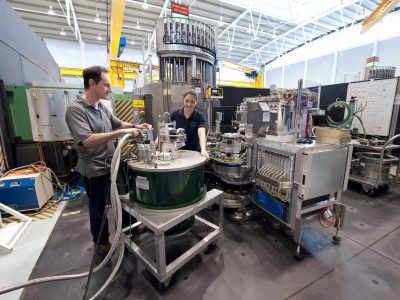 "I learnt about AINSE and ANSTO opportunities, projects, science communication tips, and advice from postgraduate students. All of this is relevant to me and will help me as I continue with my studies."

"I have so many ideas for use of facilities in potential collaborations and I feel very supported by AINSE & ANSTO and part of a lovely cohort of scientists."
2023 AINSE Postgraduate Orientation Week:
Monday 16th October - Wednesday 18th October 2023
Coinciding with the international celebrations of Nuclear Science Week in the third week of October, the annual AINSE Postgraduate Orientation Week welcomes new postgraduate scholars in the AINSE PGRA, AINSE RSS, and ANSTO Future Now programs, and provides all postgraduate students with the opportunity to establish enduring networks with like-minded colleagues across Australia and New Zealand.
Alongside the new scholarship recipients, other postgraduate students interested in applying for the 2024 scholarship rounds can learn about the broad range of research supported by ANSTO's landmark facilities, and participate in social activities as part of the worldwide Nuclear Science Week celebrations.
This year's O'Week event will run from 16th – 18th October 2023 as an online event via Zoom.
The AINSE Postgraduate O'Week is a great opportunity to meet with fellow postgraduate students from the AINSE RSS, AINSE PGRA and ANSTO Future Now programs, as well as other interested students. All participants will attend a series of talks and panel discussions from ANSTO research leaders and AINSE alumni, in addition to virtual tours of ANSTO facilities. New AINSE/ANSTO scholars can meet their ANSTO co-supervisors and familiarise themselves with ANSTO's campuses and facilities, while students interested in applying for 2024 scholarship rounds attend a specialised workshop focused on the application process for 2024 AINSE scholarships.
Invitations will be sent directly to all new scholars. From August, AINSE will be accepting Expressions of Interest directly from interested Honours and postgraduate students from AINSE-member institutions who are looking to apply for an AINSE postgraduate award in 2024.
For more information, please contact your University Councillor or AINSE administration.
About AINSE
The Australian Institute of Nuclear Science and Engineering (AINSE Ltd.) is an integral organisation for enhancing Australia's and New Zealand's capabilities in nuclear science, engineering, and related research fields by facilitating world-class research and education. 
AINSE offers a range of programs and services to its members, including generous domestic and international conference support, scholarships for honours & postgraduate students and Early Career Researchers, and intensive undergraduate education schools. These benefits aim to foster scientific advancement and promote an effective collaboration between AINSE members and ANSTO.
We respectfully acknowledge the Dharawal nation as the traditional custodians of the land on which AINSE is located.
Copyright © 2019 AINSE | Powered by Astra