What sediments can tell us about climate change
In order to understand recent and future climate change, we need to be able to understand the climate of the past. The continuous cycle of sedimentation in volcanic maar lakes can provide the perfect record of climate history – provided you know where to look!
Auckland City, northern New Zealand, is home to the Orakei Basin, formed in the crater of a retired volcano. Using the ITRAX X-ray fluorescence core scanning instrument at ANSTO, Leonie Peti and her collaborators studied sediments in a core taken from the basin to accurately reconstruct the timescale of climate events in the region, including the Last Glacial Interval, a period covering the last 117,000 years.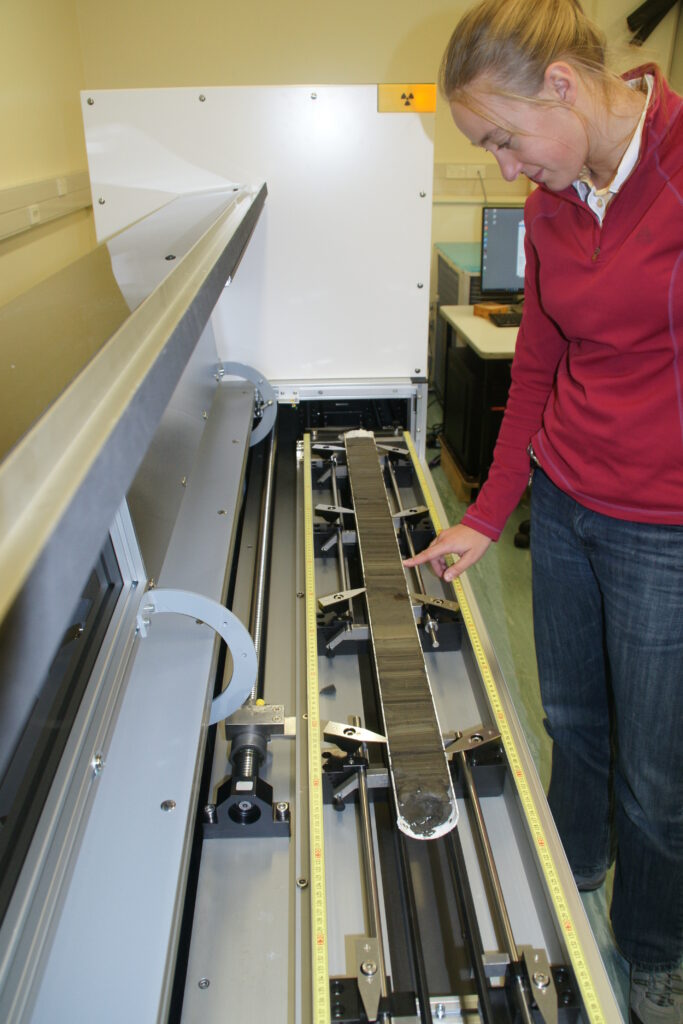 Leonie used a suite of methods to determine the ages of specific layers and components of the core sample. These included tephrochronology (the dating of core layers based on embedded volcanic ash of known-age eruptions), and meteoric Beryllium-10 and palaeomagnetic intensity measurements. These measurements produced many date markers along the core that could be used to accurately date the deposition of those specific layers in the basin.
By examining the contents of the core, Leonie and her collaborators could determine when Orakei maar volcano erupted, when the lake formed, when other large eruptions took place in New Zealand and when climatic changes between glacial and interglacial conditions occurred. This information, which casts a new light on the climatic history of northern New Zealand, will help scientists understand current and future trends in our global climate.
To read more about Leonie's research, please see page 20 of the 2019 AINSE Annual Report.
Next Student Research Spotlight: Mitch Klenner (Rhenium is the key to new radiotracers for disease imaging)
Previous Student Research Spotlight: Zhibin Wu (Boosting battery performance with a new composite electrode)