AINSE's third annual Women in STEM and Entrepreneurship (WISE) School saw 60 students from 35 universities across Australia and New Zealand join a diverse group of researchers, entrepreneurs and distinguished guests to network and share their experiences.
In 2019, AINSE received funding from ANSTO and the Office of the NSW Chief Scientist & Engineer within the NSW Department of Planning, Industry and Environment to hold a school specifically targeted towards first-year female students, with an emphasis on Women in STEM and their career opportunities within nuclear science and engineering. AINSE invited each of its thirty-five Australian and six New Zealand member universities to nominate students to attend the program.
In the first week of December, the cohort of first-year Women in STEM travelled to ANSTO's Sydney campus in Lucas Heights where AINSE hosted the 2019 WISE School. Over the course of the three-and-a-half-day-long intensive program, students met a diverse range of leading researchers and entrepreneurs, participated in panel discussions and tours of ANSTO's landmark research infrastructure, and engaged in networking and social activities as part of a year-long mentorship program that will continue throughout 2020.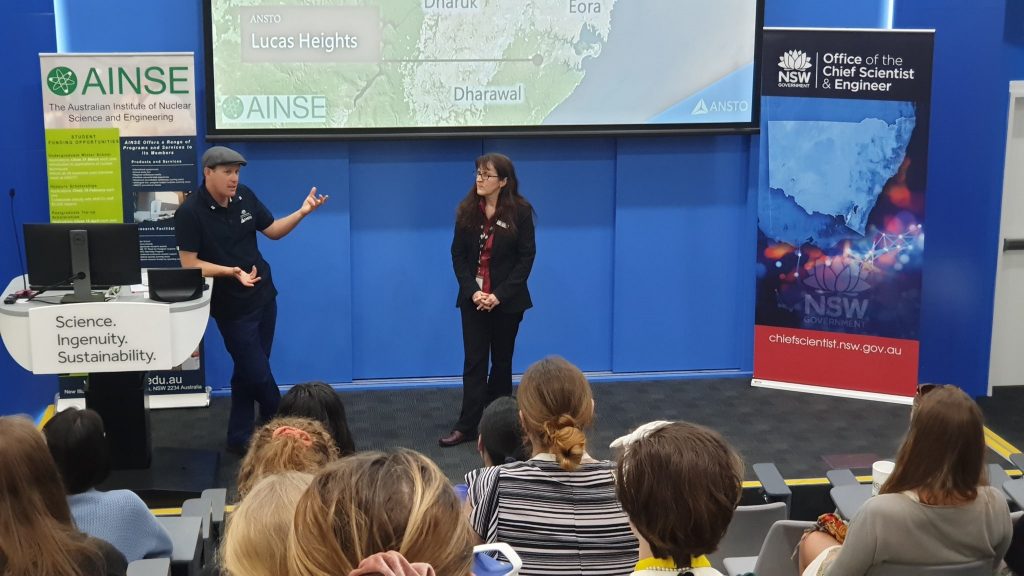 The 3rd AINSE WISE School officially began on December 3 with an Acknowledgement of Country from Brett Rowling, Guringai man and ANSTO researcher, followed by an opening of the School from AINSE Managing Director Michelle Durant, who provided students with an overview of AINSE and the opportunities it provides to students and early-career researchers.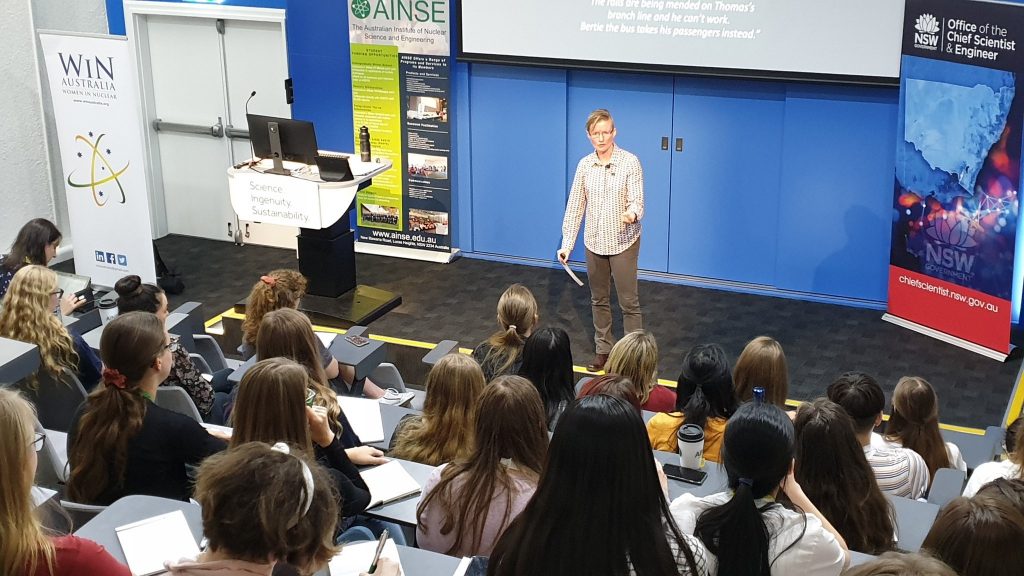 Over the course of the WISE School, students also received invaluable career insights from a range of special guest speakers, including:
Isabelle Kingsley, Research Associate at the Office of the Women in STEM Ambassador UNSW, and co-founder of the Sydney Science Festival;
Dr. Joanne Lackenby, STA Superstar of STEM and President of the Women in Nuclear Australia Chapter;
Prof. Madhu Bhaskaran, Research Leader at RMIT University;
Dr. Cathy Moloney, Director, Centre for Defence Research, Australian Defence College
Karlie Noon, Gamilaraay lady and Master of Astronomy and Astrophysics graduate, ANU;
Prof. Tim Wess, DVC (Academic), University of the Sunshine Coast; and
Dr. Erica Smyth AC, professional Company Director and former geologist.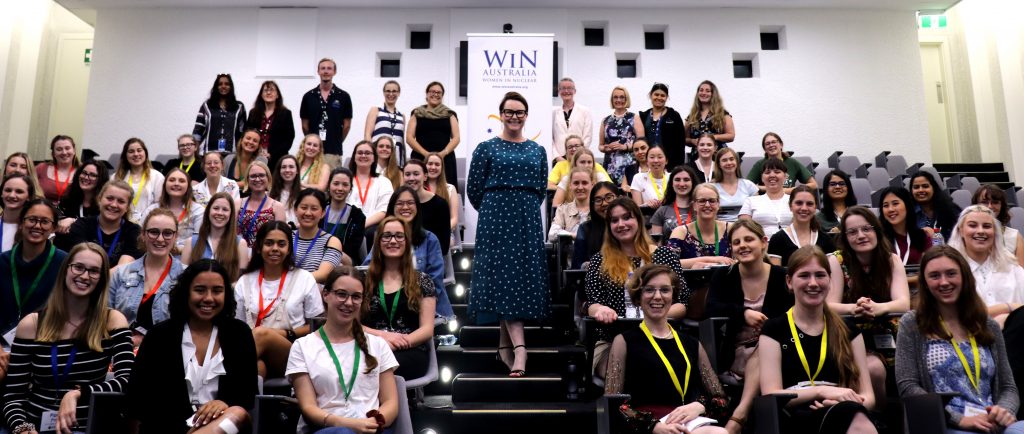 Through a series of panel discussions and presentations, ANSTO staff and AINSE scholars past and present also discussed a broad range of topics: from effective professional networking to student life and career opportunities. Speakers and panelists included Prof. Anna Paradowska, Katrina Van De Ven, Dr. Tim Boyle and Dr. Mitra Safavi-Naeini (ANSTO); Dr. James Christian (CAP-XX), Kim Herbert (Cyntropy), Mitch Klenner (AINSE/ANSTO), Mardi McNeil (AINSE), Kaitlyn Gunderson-Briggs (AusYGN), and Lillian Caruana (Women in Nuclear Australia).
ANSTO CEO Adi Paterson also visited the students to share his personal accounts of the female trailblazers in his family and his goals and experiences as a Male Champion of Change.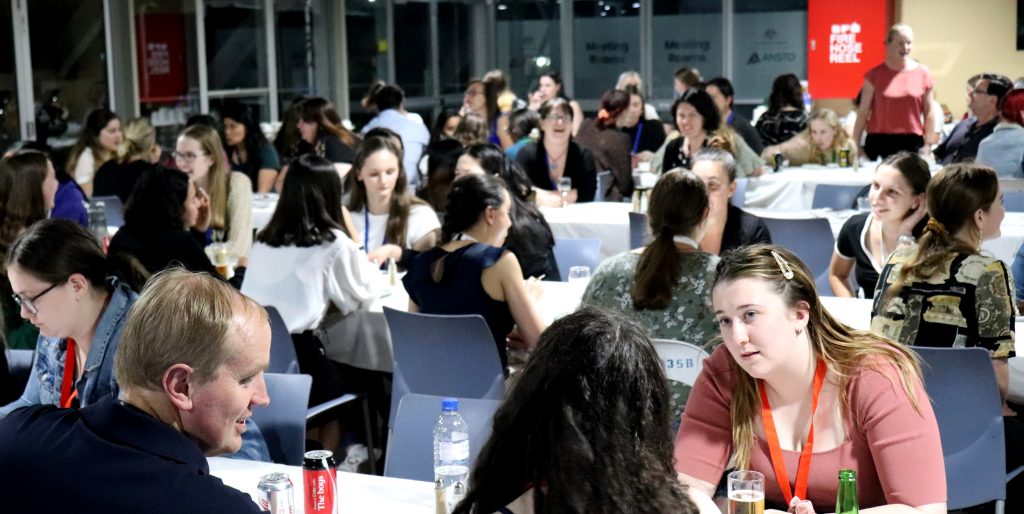 A key component of the WISE School is an ongoing mentorship program involving the WISE students, past WISE alumni, and staff members from ANSTO and AINSE. A networking dinner was held on the final evening of the School in order to allow mentors and students to meet and discuss the challenges and opportunities present in STEM careers generally, and in the fields of nuclear science and engineering specifically. These conversations will continue through a series of scheduled online conversations and videoconferences that will run throughout 2020.
AINSE would like to thank our guest speakers and mentors for their key efforts in making the 2019 WISE School a success, as well as ANSTO and the Office of the NSW Chief Scientist & Engineer within the NSW Department of Industry for their funding support. We look forward to hearing from our 2019 WISE alumni as they continue their journeys through their undergraduate degrees and into successful careers and leadership roles.
Applications for the 2020 WISE School will open in August.
For more information, please visit our WISE School page.