It has been another year of significant challenges for the Australian and New Zealand STEM community, as the COVID-19 pandemic entered its second full year and the resulting necessary restrictions continued to significantly disrupt research activities. Under these difficult circumstances, our AINSE scholars and their ever-supportive ANSTO co-supervisors have nevertheless achieved excellent research outcomes through a combination of their resilience and their tireless efforts. As the year draws to a close, the staff at AINSE would like to celebrate some of the successes of 2021 as we look forward to 2022.
Throughout 2021, AINSE were proud to support new and continuing students from our 43 AINSE member institutions across Australia and New Zealand through the provision of:
For the second year running, AINSE's suite of student events ran in an entirely-online format due to the disruptions caused by the ongoing COVID-19 pandemic.
In June, AINSE launched a new Professional Development Program available to all our postgraduate PGRA and RSS scholars. The program, launched by internationally-renowned author and researcher Hugh Kearns (ThinkWell), connected AINSE postgraduate students to a range of academic and industry experts through a series of group workshops and individual coaching sessions.
Throughout the second half of 2021, the Professional Development Program assisted postgraduate students with academic writing, career planning, and other essential skills to help increase readiness for a post-PhD career. We look forward to continuing this new program throughout 2022 with our newest cohort of postgraduate scholars.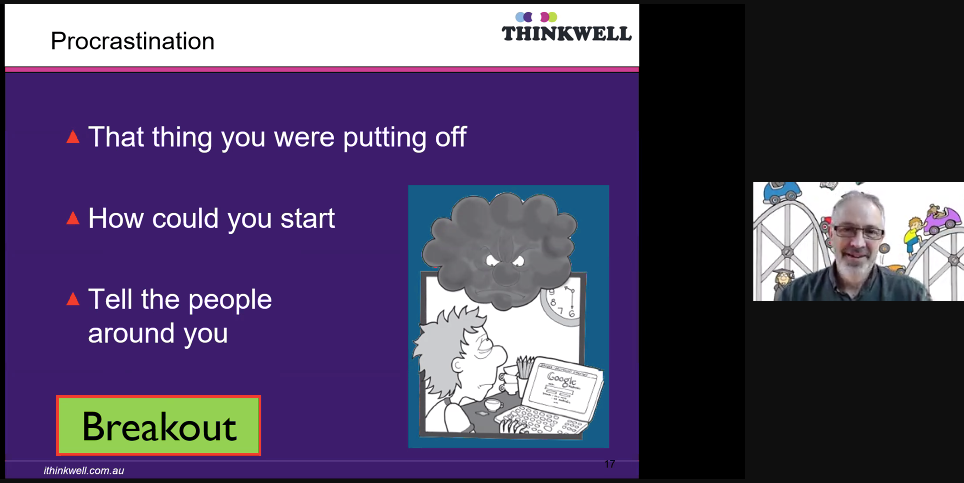 In July, the annual AINSE Winter School reached a significant milestone by running for the 25th consecutive year! In 2021, the 25th AINSE Winter School provided 70 final-year undergraduate students with unique virtual access to ANSTO researchers and a behind-the-scenes view of ANSTO's landmark research infrastructure, leading to many fruitful discussions around future collaborations with ANSTO researchers on postgraduate research projects.
Throughout the week, students had the opportunity to take part in a series of remote facility sessions hosted by 35 ANSTO staff. These sessions provided a comprehensive behind-the-scenes exploration of ANSTO's Australian Synchrotron, Australian Centre for Neutron Scattering, Centre for Accelerator Science, Nuclear Materials Research, and Isotope Tracing in Natural Systems platforms.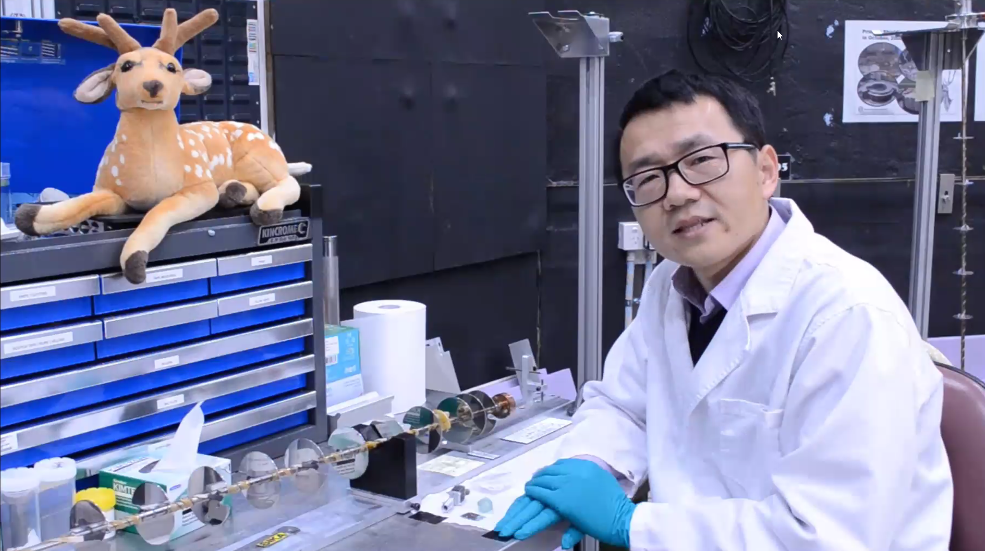 In October, 20 students from the combined 2021 PGRA and RSS cohort attended the online annual AINSE Postgraduate Orientation Week. For the first time, students intending to apply for an AINSE Scholarship in 2022 were also able to participate in the 2021 Orientation Week, with a total of twelve 2022 scholarship applicants in attendance.
The program coincided with Nuclear Science Week, an international celebration of nuclear science. AINSE continued to coordinate with the Australian Young Generation in Nuclear (AusYGN), the Women in Nuclear (WiN) Australia chapter, and the National Museum of Nuclear Science and History in Albuquerque for the 2021 event, and were also pleased to engage engaged with the Australasian Nuclear Early Career Researchers and Scientists (ANECR) for the first time.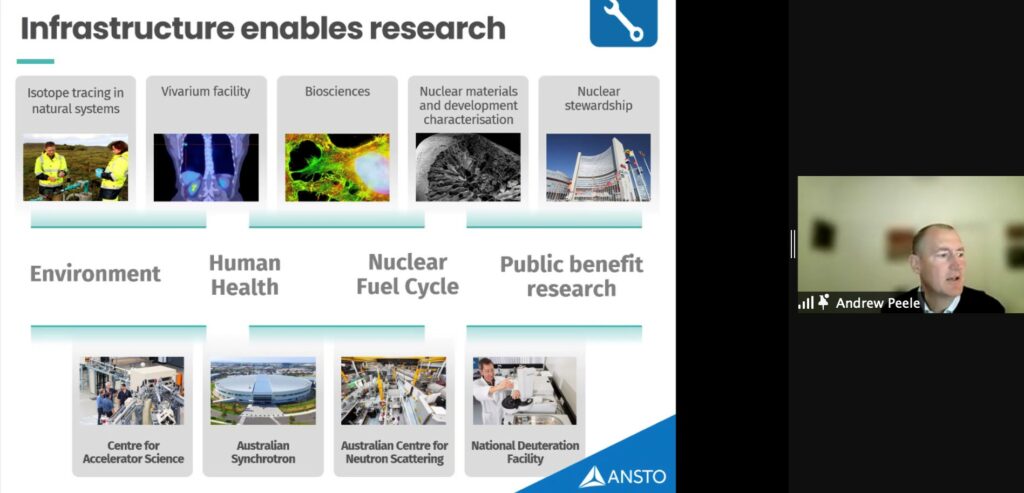 More recently, in the first week of December, the 5th annual AINSE WISE School gave 59 first-year undergraduate Women in STEM the opportunity to gain invaluable career advice from a variety of distinguished researchers and entrepreneurs, as well as beginning a year-long mentorship program with AINSE and ANSTO staff that will continue throughout 2022.
Notable guest speakers at the 2021 WISE School included Dr Katja Digweed, Research Director, Devices and Engineered Systems Manufacturing at CSIRO, Dr. Leonie Walsh, former Victorian Lead Scientist and AINSE Board Member, and Dr Sharna Jamadar, Leader of the Cognitive Neuroimaging Lab at Monash Biomedical Imaging and the Turner Institute for Brain and Mental Health at Monash University.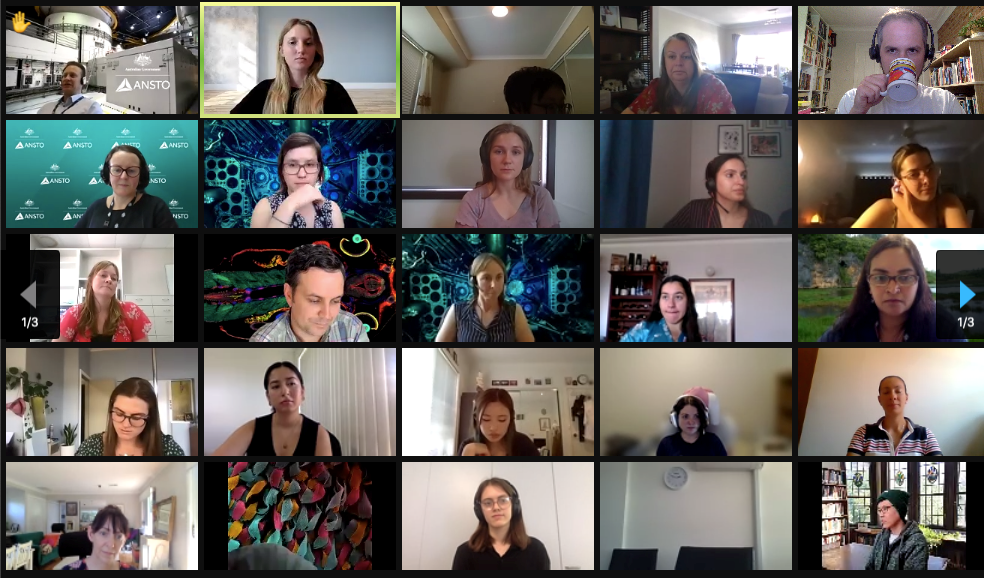 During National Science Week 2021, AINSE featured the winners of our first student photo competition on our website and through our social media channels, including our recent Instagram account launched in 2020. Entries for the second round of the student photo competition are now open, and we look forward to showcasing the many talents of our AINSE scholars next year!
AINSE also continued to run our Alumni Forum networks on LinkedIn and Facebook. These groups aim to build a connection between generations of AINSE scholars and to keep past and present AINSE scholars up-to-date with AINSE- and ANSTO-related events and opportunities, and other items of interest in the areas of nuclear science & engineering and related research fields. If you are a past or present recipient of an AINSE scholarship or award, or an alumnus of an AINSE Winter School or WISE School, we would like to warmly invite you to join the LinkedIn group and/or Facebook group at the following links: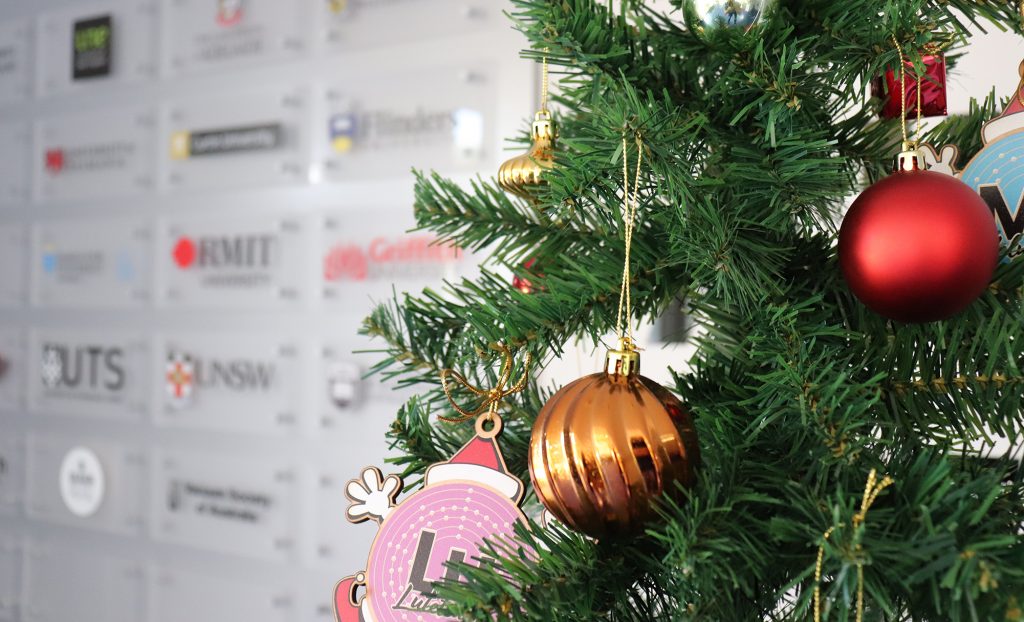 Finally, the AINSE staff would like to wish all our scholars, supervisors and supporters a safe and happy holiday, and best wishes for the festive season.
We look forward to supporting and celebrating the successes of our scholars throughout 2022 and beyond, and we look forward to seeing our students return to ANSTO research facilities in the new year.
Please note the AINSE office will be closed from Friday 24 December and will re-open on Monday 10 January 2022.
Don't forget that applications are now open for AINSE Honours scholarships in 2022, with submissions open until 15 March 2022.
For more information on AINSE programs in 2022 please visit our Scholarships and Award page, follow our social media accounts on Twitter, Facebook, LinkedIn, and Instagram, and sign up for our mailing list.