Throughout the first week of July, 67 students from 30 Australian and New Zealand universities connected online with leading ANSTO researchers as part of the online week of the twenty-seventh annual AINSE Winter School.
Since 1997, the annual AINSE Winter School has provided senior undergraduate students with unique connections to ANSTO researchers and research facilities, helping students to set up postgraduate research collaborations at ANSTO as they move into Honours, Masters, and PhD programs.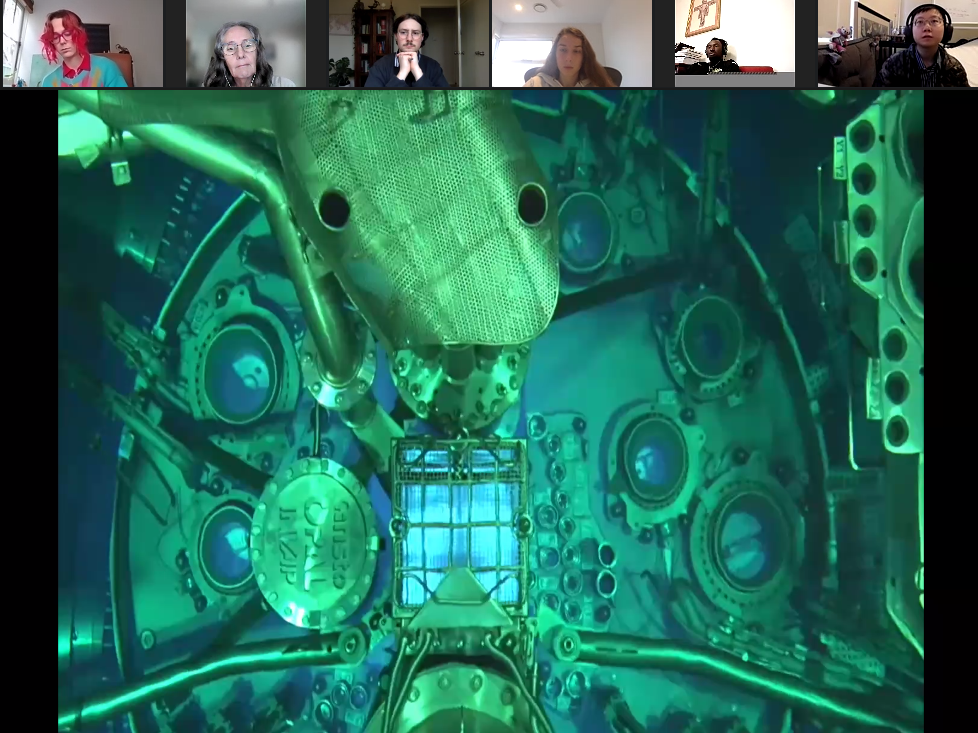 The event opened with an Understanding of Country presented by Brett Rowling, ANSTO experimental officer and Wannungine/Guringai man, who discussed the long history of science on the lands around ANSTO campuses, encompassing the past 60,000 years of Indigenous knowledge together with modern research activities. AINSE Managing Director, Michelle Durant, then gave a warm welcome to the participating students at the official opening of the Winter School.
After Prof. Andrew Peele presented an overview of ANSTO's Nuclear Science and Technology (NST) platforms and research activities, students were taken on a virtual tour of these unique facilities by the ANSTO Discovery Centre. This tour gave the students detailed insights in the operation of the OPAL Multipurpose Reactor, including explanations of how the neutrons produced by OPAL are used to create medical radioisotopes that will be used, on average, once by every Australian in their lifetime.
Throughout the first two days of the program, students engaged with ANSTO research theme leaders and facility representatives through a series of interactive presentations and panel discussions. These sessions provided a deeper insight into ANSTO's current research activities in the themes of Environment, Health, and Nuclear Technologies, and the unique capabilities of the ANSTO research infrastructure that supports these activities. Students also had the opportunity to hear from the President of Women in Nuclear (WiN) Australia Chapter and the President of the Australian Young Generation in Nuclear (AusYGN), whom AINSE are proud to partner with in supporting the next generation of researchers working in nuclear science and technology, and related research fields.
Other guest speakers included 2013 Winter School alumna Dr. Elisabeth Tondl, who spoke to the students about her journey from the AINSE Winter School to working as a Radiochemist at ANSTO, and AINSE postgraduate scholars Shankar Dutt, Danielle Hill, Harrison Stevens and Nisal Wanasingha, who participated in an Early Career Researcher panel. Throughout the program, students also participated in social networking activities, including an online trivia evening.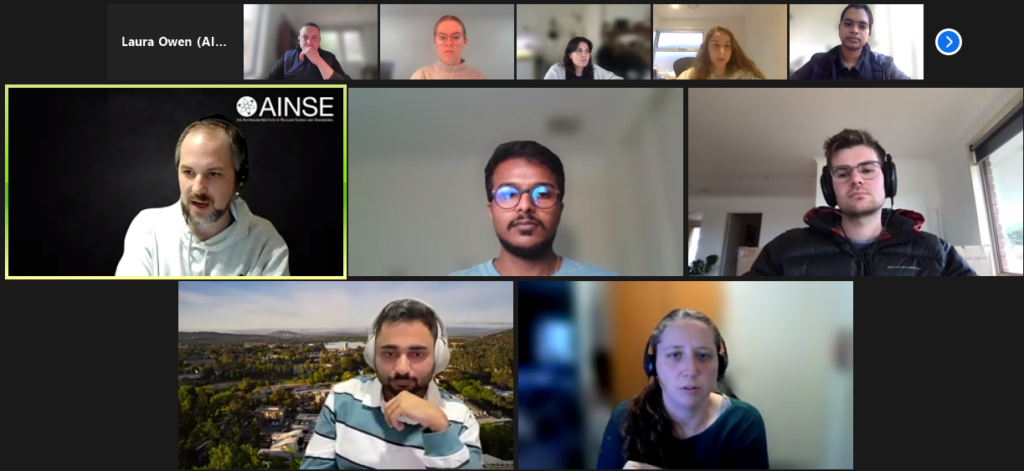 The central activities of the Winter School – the interactive ANSTO Facility Sessions – ran throughout the final three days of the program. These sessions, delivered by ANSTO researchers working within each facility, gave students a unique behind-the-scenes perspective of the Australian Synchrotron, Australian Centre for Neutron Scattering, Centre for Accelerator Science, Isotope Tracing in Natural Systems laboratories, and Nuclear Materials and Electron Microscopy laboratories. Students were able to return to a series of Facility Roundtable discussions on the Friday afternoon to spend more time in detailed discussions with researchers from these facilities.
The final evening of the Winter School saw students and ANSTO researchers connecting in the online Research Roundup Networking Event. This provided students with the opportunity to ask detailed questions about ongoing research projects at ANSTO, and to discuss potential collaborative opportunities throughout 2024 and beyond as students begin their Honours, Masters and/or Ph.D. projects.
Throughout September, a select group of the online Winter School attendees will have the opportunity to travel to ANSTO's Sydney campus in Lucas Heights to undertake two-day on-site tours of ANSTO's landmark research facilities and engage in face-to-face networking discussions with ANSTO researchers.
AINSE would like to extend our gratitude to all our guest speakers and ANSTO research facilitators for their key efforts in making the online 2023 Winter School week a success. We look forward to seeing some of the Winter School students in-person in September, and to supporting some of these students through our suite of scholarship programs throughout their postgraduate research careers.
For more information about the Winter School, and to apply to be part of the next round, please visit our Winter School website.