Honouring the life and work of Dr John Ferris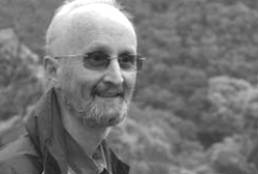 Dr John Ferris
Dr John Ferris was a cherished identity at ANSTO. He graduated from the University of Adelaide in South Australia with a B.Sc (Hons) and from the University of Tasmania in 1986 with a Ph.D in Limnology. John joined ANSTO in 1991, following post-doctoral work with the Australian Antarctic Division and the Centre for Water Research at the University of Western Australia. He brought considerable expertise in ecosystem studies involving algae which was to be the basis of both his research contributions within ANSTO's Institute for  Environmental Research and more recently in environmental management in safety and radiation services. John became involved in biomonitoring and environmental management at ANSTO and was responsible for ANSTO's Annual Environmental Report for many years. He was a significant contributor to ANSTO's ISO 14001 certification. In more recent times, John's research interests focussed on radiation effects on non-human biota and his work contributed to international thinking in this area.
While John will be remembered for his passionate commitment to environmental protection and environmental research at ANSTO, John was also appreciated for his sense of with and humour, his lively and enquiring mind and his love of music and poetry.
Following a generous contribution from John's family and many contributions from John's friends and colleagues to the AINSE Trust, a John Ferris Memorial Award has been established to honour John's life and work. The award is designed to assist in supporting the best post-graduate student whose application is in environmental sciences.
John Ferris Scholars
Katie Coleborn 2017 – Present
Lydia Mackenzie  2013 – 2015
Jamie Howarth 2008 – 2009
John Dawson 2009 – 2011
AINSE Trust